Língua Inglesa – 7º Ano – Modal verb: CAN, COULD – 1ª quinzena – 3º corte – IMPRESSÃO - 02/09/2020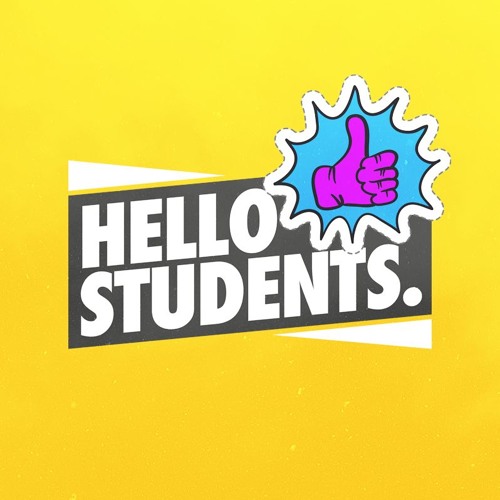 Podemos usá-los para expressar:
Habilidade: I can speak English. (Eu posso falar inglês.)
She can ride a bike. (Ela sabe andar de bicicleta.)
I could swim very well. (Eu sabia nadir muito bem.)
Permissão (informal): Can I use your pen? (Posso usar a sua caneta? )
(more polite) Could you turn off the light? (Você pode desligar a luz?)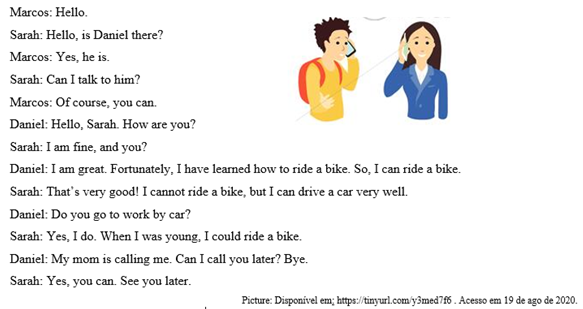 1. Answer these questions in English.
a) Does Sarah want to talk with Daniel or with Marcos?
b) Who can ride a bike?
c) Who can drive a car?
d) Could Sarah ride a bike when she was young?
2. Identifique o valor semântico (sentido atribuído às palavras mediante o seu contexto) dos verbos CAN e COULD nas orações do diálogo.
a) "CAN I talk to him?"
b) "So, I CAN ride a bike."
c) "When I was young, I COULD ride a bike."
d) "CAN I call you later?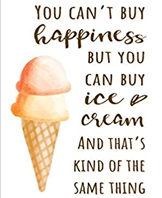 Disponível em: https://tinyurl.com/y3ybandj . Acesso em 19 de ago de 2020.
3. Ao lermos o cartaz, percebemos que o autor estabelece uma relação entre a felicidade e o sorvete. Identifique-a e produza uma outra frase para encontrarmos a felicidade.
4. Write sentences using CAN or COULD about the abilities of these famous people. (Escreva sentenças usando CAN ou COULD sobre as habilidades dessas pessoas famosas.)



You can print this lesson, you have just to click here.