Simple Present e Present Continuous – 6º ano – Língua Inglesa – 3ª semana - 20/08/2020

1- Answer these questions in English. (Responda as perguntas em inglês.)
a) Where does Maria live?
b) At what time does she wake up?
c) What does she wear during the winter?
d) How does she go to school?
2- Look at the chart and write a text about "Your daily routine". (Olhe a tabela e escreva um texto sobre "Your daily routine".)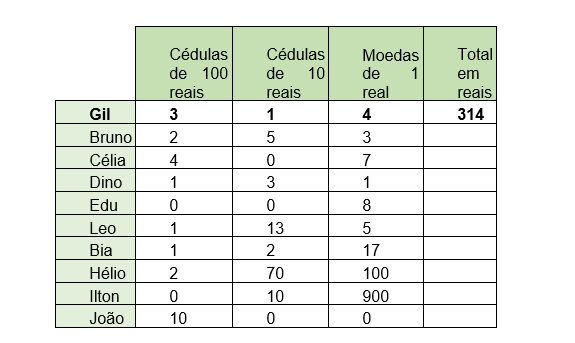 Disponível em: https://brunei.desertcart.com/products/57246743-childminder-childminding-nursery-primary-school-early-learning-poster-pack-level-2-containing-5-x-a-3-posters-buy-4-get-1-free-1-each-of-counting-daily-routines-opposites-tell-the-time-times-tables-not-laminated-folded-to-a-4 Acesso em 08 de jul. de 2020

3- Ao lermos a música "Singin' in the rain" de Gene Keely, observamos que o autor usou o Present Continuous em duas orações. Identifique-as.
4- Descreva o sentimento do eu lírico na música e comprove com um verso.
5- Identifique a alternativa em que o autor usou o Present Continuous de forma correta e corrija as frases que apresentam erros.
a) ( ) Barbara and I am watching a good movie now.
b) ( ) Sophia is danceing at this moment.
c) ( ) I am writing a book about my life.
d) ( ) Daniel are sleeping now.